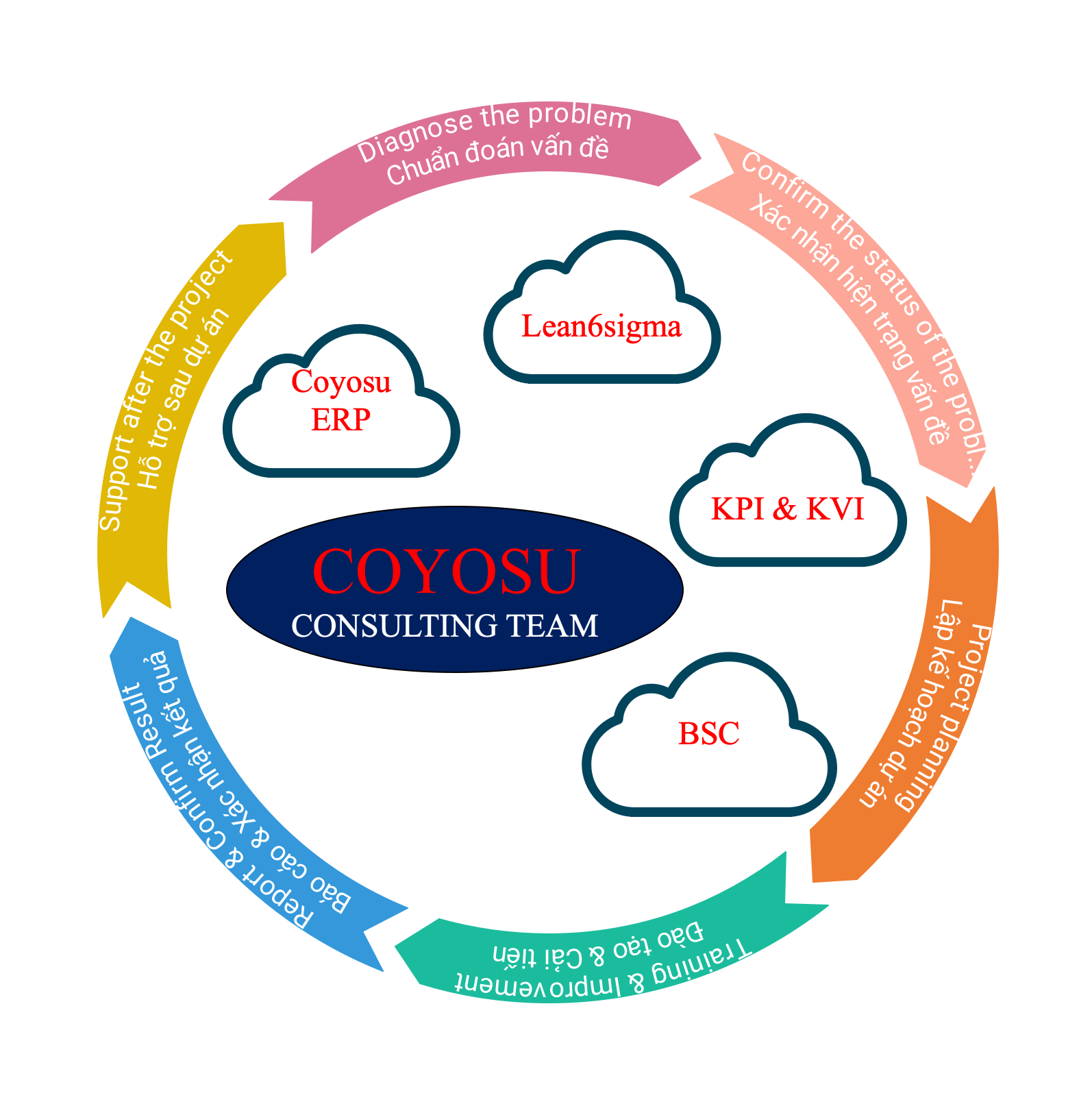 ACCESS TO COYOSU SYSTEM PROBLEM
Step 1: Diagnosing the problem is to examine the current state of the system, to see if the target strategy has been communicated to the lower levels. How are subordinates understood and implemented?. And some major problems the system encountered.
Step 2: Confirm the status of the problem is to confirm with the business owner that the problems currently exist and have clear evidence.
Step 3: Make a project plan after the business owner agrees to implement the improvement project. COYOSU consulting team plans detailed project implementation including: Setting goals, reporting methods, allocation of resources and support to achieve those goals.
Step 4: Training & Improvement: Training, hand-holding only the coordination team (quick response team) to implement the project. Training management levels and activating the scientific reporting system by shift, day, week, month, year.
Step 5: Report & confirm the results: Report the end of the project, confirm the results achieved and transfer the set of instructions to maintain the system as well as the goal orientation to the rapid response team for 5 years next.
Step 6: Support after the project: Coyosu will support remotely or at the company's headquarters depending on customers' requirements.
With the knowledge and practical experience of our COYOSU consulting team, we always bring customers the highest improvement results. With the scientific approach, tools, plus Big Data technology (CoyosuERP), we are sure that all your problems are satisfactorily solved.