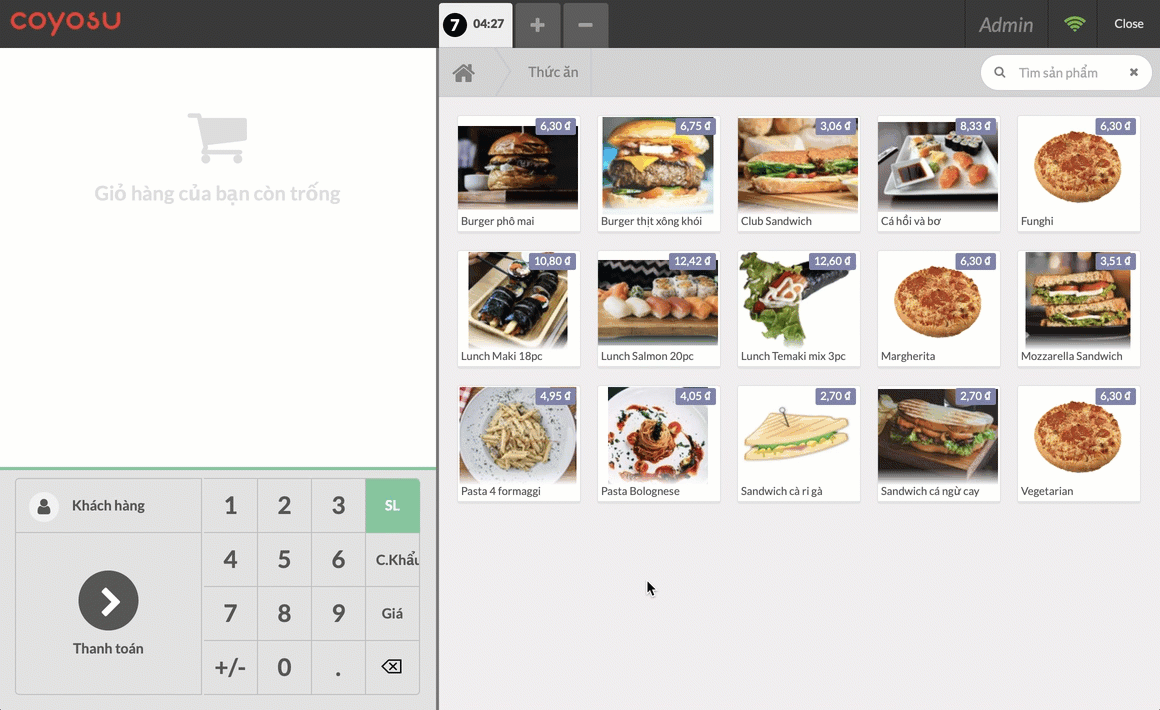 COYOSU – POS ONLINE
Web-based POS compatible with any device with a web browser (phones, tablets, laptops and devices with web browsers installed. The interface is minimalist, modern and easy to use.
In addition to providing software, we also provide hardware such as: touch POS machines, bill printers, barcode label printers, wired and wireless barcode scanners.
COYOSU PACKAGE – POS ONLINE
The integration of more modules such as: sales, purchases, inventory, personnel, reports, messages - reminder management. Help sellers manage purchases, sales management, inventory management, real-time inventory value, sales staff management, sales - revenue - profit reports, information management message - smart reminders anywhere.